Discover Legacy School's Hidden Gems:
Courses, Free Resources, and More,
All in One Place!
***CLICK the boxes to Expand***
Legacy School Full-Length Course

Legacy School is a flexible Christian education program designed for both ordained and emerging leaders, as well as those seeking a deeper understanding in their relationship with God. The program provides biblically-based curriculum and resources to enhance leadership abilities in Christian ministry. This go-at-your-own-pace 1-year learning track is ideal for anyone looking to deepen their understanding of biblical teachings and develop their knowledge of Christian leadership principles, preparing them to serve in a variety of Christian ministry roles.
* ENROLLMENT IS ONLY OPEN CERTAIN TIMES IN THE YEAR
SO IF YOU SEE ENROLLMENT OPEN, NOW IS THE TIME TO JOIN BECAUSE IT WON'T STAY OPEN LONG

Legacy School's YouTube channel offers practical and relevant teachings to help leaders deepen their understanding of biblical foundations and revelatory truth.

Get an exclusive preview of Dr. Crawford's work-in-progress devotional on the Song of Solomon in exchange for answering a few questions. It's a free gift for you!
Free Ministry Training Course

Dr. Crawford teaches at The Base Ministry in Des Moines, IA and travels the nation speaking at various events. Some of his teachings will be uploaded here as a free course and taste of what he offers as a revelatory teacher.
* PLEASE NOTE - The FREE course is not the full school.
It is only a small taste of the teaching from Dr. Crawford.

Join attendees from around the world for the ultimate online teaching event of the year - IMPACT Conference! Featuring International Missionary, Dr Crawford. Join for live Q&A sessions, and transformative teaching, IMPACT is a must-attend event for anyone seeking to deepen their faith and impact the world around them. Best of all, registration is completely free!

Don't miss out on this opportunity to connect with like-minded individuals and take your spiritual journey to the next level. Sign up now to be ready for the live event and experience IMPACT like never before!

Dr. Crawford's books are an essential resource for anyone looking to deepen their spiritual walk and grow in their faith. With practical guidance and wisdom, these books offer insights that can transform your life and help you live a more fulfilling, purpose-driven life. Whether you're seeking personal growth, ministry training, or a deeper understanding of the Bible, Dr. Crawford's books provide invaluable knowledge and tools to help you on your journey. As a leader in online ministry training, Dr. Crawford's books are a must-have for anyone looking to expand their knowledge and improve their spiritual practices. So, why wait? Start your journey towards a deeper, more meaningful spiritual life today by shopping Dr. Crawford's books!

Follow Legacy School's Online Ministry Training on Facebook: Unlock Your Potential Now!

Discover Your Ministry Potential with Legacy School's Online Training: Follow Us on Instagram for Daily Inspiration and Resources!

Download The Base App for Free - Your Ultimate Companion for Spiritual Growth and Inspiration

Explore Dr. Crawford's Blog for Powerful Teaching, Revelation, and Prophetic Words - Fuel Your Spiritual Growth Today!
Frequently Asked Questions

You have tons of questions I'm sure! Check out the FAQ page to get a quick answer to the most common questions about Legacy School.
Scholarship for 3rd World Nation Students

The scholarship program is specifically designed to provide affordable access to ministry leadership education for students in 3rd world nations. With the scholarship, students can attend a ministry leadership school for just $10 per month (US), allowing them to pursue their dreams of serving their communities and making a difference in the world. This program is aimed at improving the quality of ministry leadership in developing countries and giving students the tools they need to lead with compassion, integrity, and purpose. By making education more accessible, we hope to empower students to become effective ministry leaders and agents of positive change in their communities.


Realms of God Course - By Dr. Greg Crawford
Embark on a transformative journey with Dr. Greg Crawford in the Legacy School course, "The Realms of God." Explore the captivating mysteries of The Realms of The Kingdom of God and The Realms of The Son, Jesus. Discover biblical patterns, divine realm attributes, and the breathtaking Beauty realm of God and heavenly throne room. Dr. Crawford's unique teaching approach, shaped by years of research and spiritual practice, offers an immersive experience for profound engagement. Join us on this academic and spiritual journey through "The Realms of God," anticipating a holistic transformation beyond the classroom. Explore heavenly realms and gain insights into biblical patterns. Enrich your spiritual journey with Dr. Crawford's expertise, fostering a deep connection with the mysteries of God.
Spiritual Life Course -
By Jim Hodges
Discover the keys to a more enriching and fulfilling Christian spiritual journey. Whether you are new to Christianity or a seasoned believer, this program equips you with the essential tools and knowledge to deepen your faith and enhance your spiritual life.
Kingdom of God for Spiritual Transformation Course -
By Jim Hodges
Explore the profound and transformative power of the Kingdom of God in shaping and impacting culture. Jim Hodges' "Kingdom of God for Cultural Transformation" course from 3rd year of "Christ for the Nations" offers a unique and thought-provoking journey into understanding how the principles of the Kingdom of God can influence and reshape the world we live in. Drawing from biblical wisdom and contemporary insights, this course equips students with the knowledge and tools to engage with their communities and broader society to bring about positive change and transformation.
Never miss Legacy School news.
Subscribe to our newsletter!
Our students love us
I have never received such a depth of revelation and truth from a school that led me to dig deeper into God's word and deeper into intimacy with the Holy Spirit. This is more than a school, it is a corporate gleaning of the breath of God. Thank you Apostle Greg for all of the hours of study, preparation, and tedious work disseminating the very breath of God.
- Pastor Michael Harmon
The Legacy School is a real connecting point for those seeking for the Kingdom of God and learning how to hear God and receive revelation. Dr Crawford has been given divine downloads to establish and teach the ancient path of taking authority as a Kingdom Son/Daughter of the Most High God. Legacy School is a refreshing word for the hungry and the thirsty! Blessed and Thankful to be a working member of this company who are growing and expanding the tent poles of the Ekklesia!
- Connie Gregory
Legacy school makes me think deeper and deeper. The revelation is incredible and challenges you in your everyday life.We must become the word
- Pastor Cheryl Harmon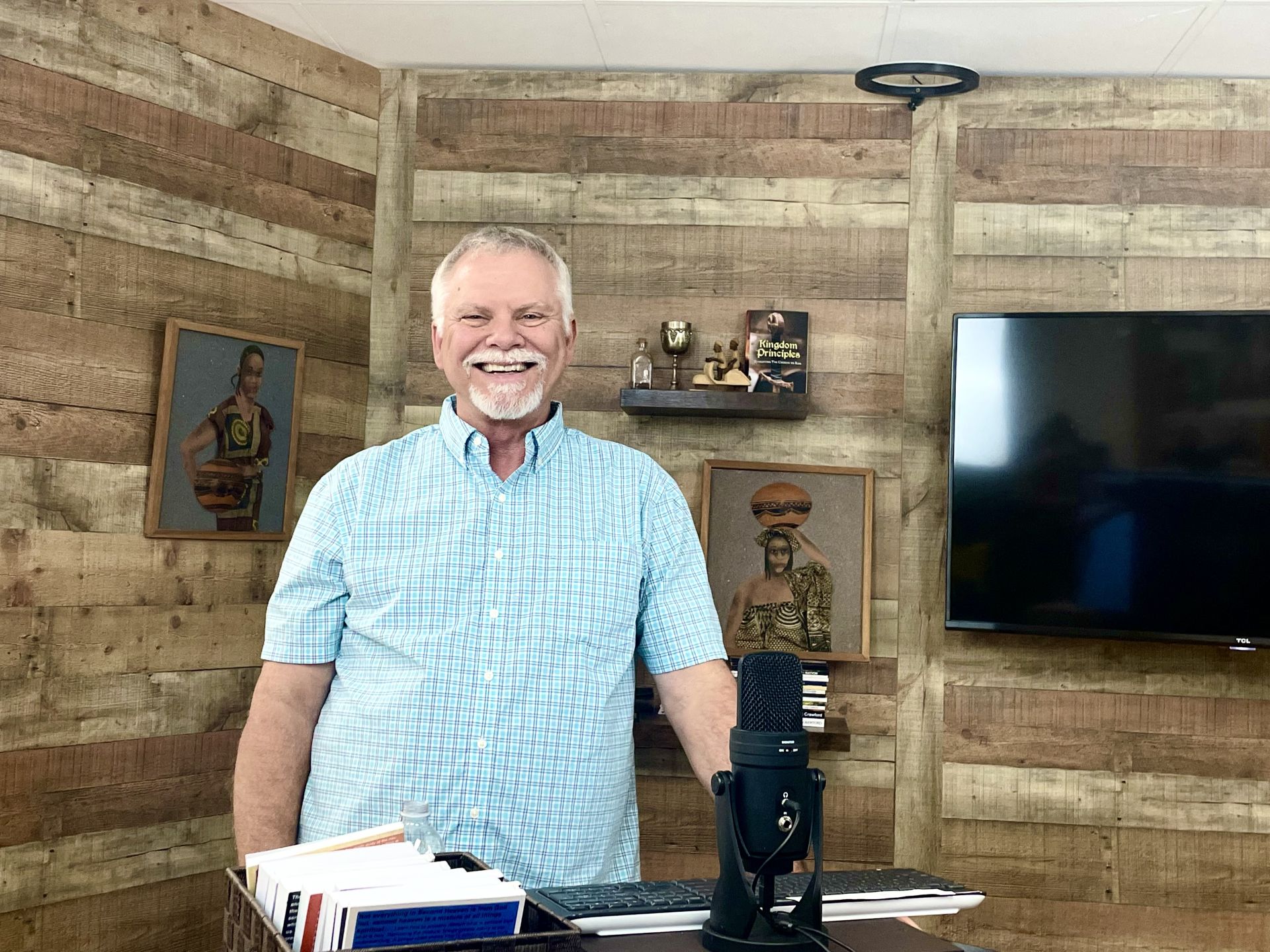 Created with